Maati
Maati is a collaborative initiative to promote sustainable ceramic production in Colombia. It was designed by Parul Sigh, Amara Abdal Figueroa and myself to build upon historical and contemporary ceramic technologies from around the world in order to facilitate resources for ceramic practice at a regional level. Maati incorporates a physical space (a studio located within the Campos de Gutiérrez homestead in Medellin) and a research agenda that has been carried on with the contribution of various participants, including local and national ceramic practitioners, Campos de Gutiérrez residents, and members of the engineering and anthropology departments of the University of Antioquia. Numerous donors also contributed to the project in September 2012 though a croudfunding campaign.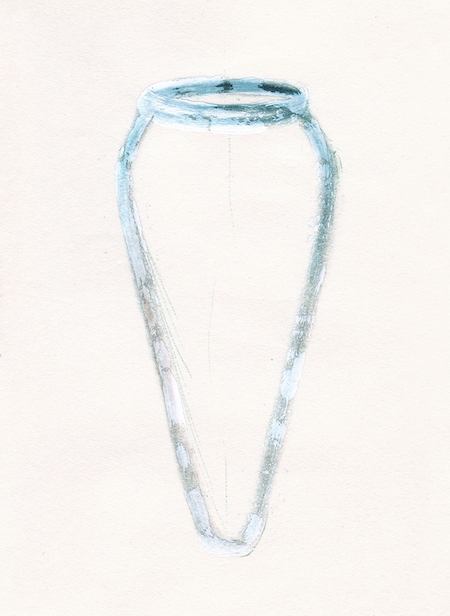 Untitled Drawing Ref. 14, from the series Drawings for Maati. Ink marker, whiteout on paper, 4-1/2 x 7". Made in Colombia in 2013. Drawings in this series were distributed as gifts to those who contributed to the Maati fundraising campaign. Click here for more.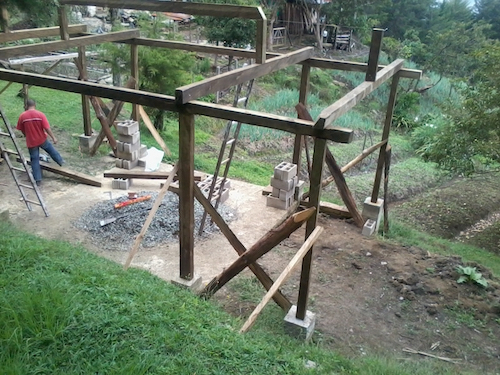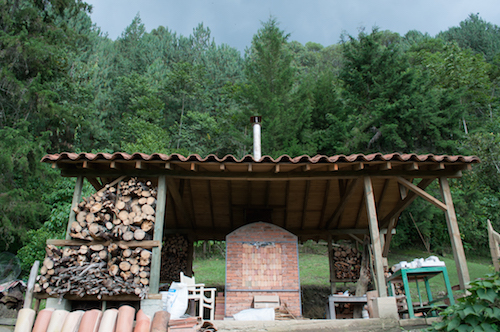 A central element of the initial development of Maati was the construction of an outbuilding and an efficient wood-fire kiln that was completed in 2013.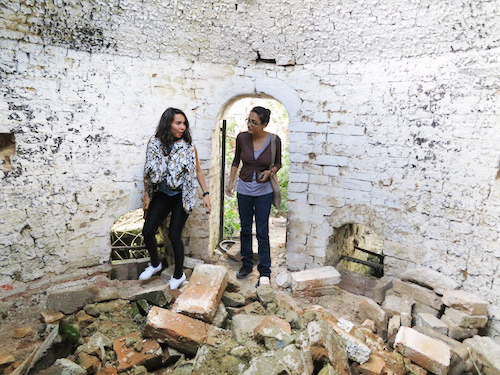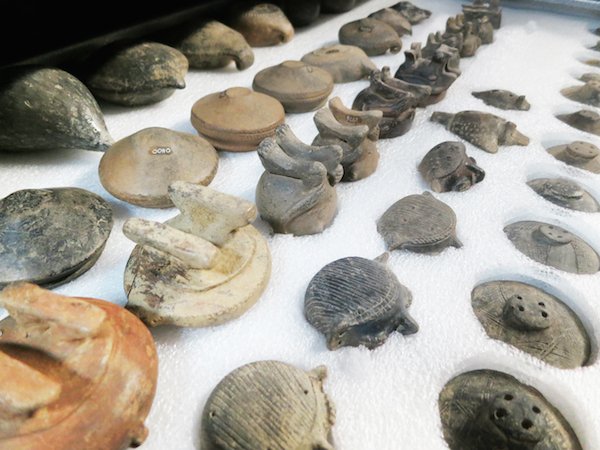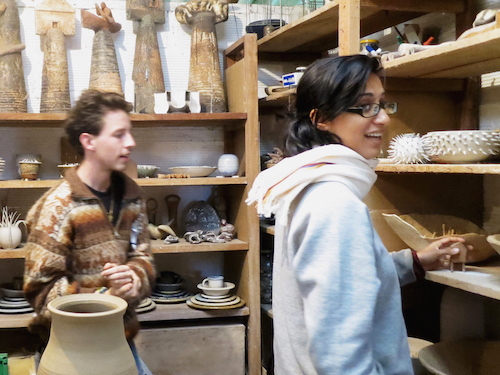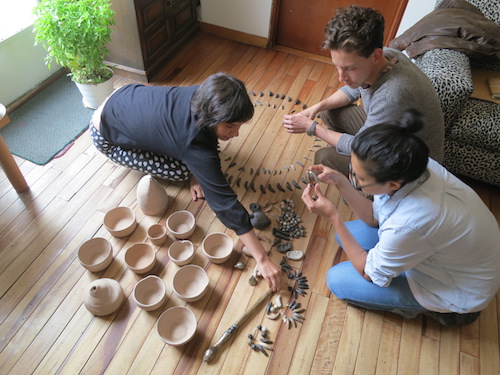 Initial fieldwork included trips to defunct and operating ceramic factories, anthropological archives and studio visits with national artists. These outings served multiple purposes: to source materials, build relationships with regional practitioners and institutions, and develop a design for a functional ceramic studio that suited our needs and aspirations for Maati. In these photos: Amara Abdal Figueroa and Parul Singh explore the inside of a kiln in the site of the defunct Cerámicas Continental in El Carmen de Viboral; A visit to the Archive of the Museum of the University of Antioquia, which houses more than 20,000 archeological artifacts and the main collection of pre-Hispanic ceramics in Colombia, provides an insight into the of the scope and importance of ceramic production in the region; José Ignacio Vélez and Lina Caro were some of the artists who opened up their studios for us and shared their experiences during the initial stages of Maati.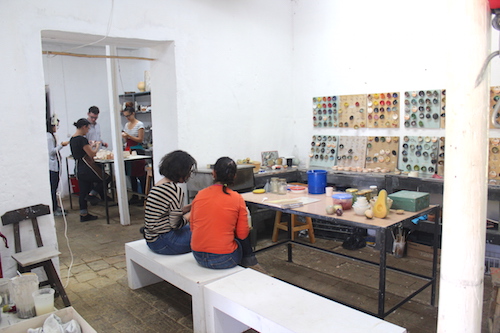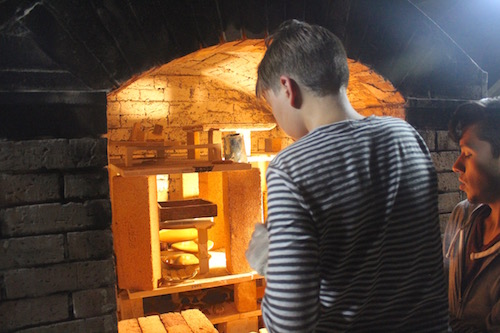 Since 2014, workshops have been the main activity of the Maati program. Some are designed to introduce the discipline and others are set up in a laboratory format in which the students are expected to further the research that was initiated by other participants. Experimentation with local materials in different kiln atmospheres has been a central focus of courses designed for Maati, while an element of historical contextualization of techniques and technologies has become characteristic of the program.
To visit the Maati webpage, click here.