Campos de Gutiérrez Foundation

Campos is a cultural non-for-profit foundation located in the outskirts of Medellin, Colombia. It was officially constituted in August 2011 but the initial drafts of the project were made a year before that, and consisted of its core residency program that is still its main activity.
The residency is housed in a 19th century coffee plantation that was not properly maintained for more or less a decade before the initiation of the project, and special efforts have been made to restore and develop its physical spaces in order to meet the requirements of our activities. Besides me, many people have gotten involved in this process, most notably my father and Amara Abdal Figueroa. I must add here that Campos exists thanks to my father, Carlos Monzón-Aguirre, who has not only overlooked my administrative direction, but also provides its physical space.
As an organization, Campos de Gutiérrez has branched out to incorporate additional projects complementary to the residency such as MAATI and Espiga. However, the program itself remains very close to its original design.


In a few words, Campos de Gutiérrez incorporates the following bases:  a. an archive of objects that are relevant to the Gutiérrez Building's physical space, including photographs, furniture, tools, and the house itself; b. a ceramics emphasis; c. weekly critiques; d. regular curated exhibitions; e. a juried international residency program that combines all of the above.
There are many aspects to Campos de Gutiérrez, but here I focus only on a couple of things that I find most relevant to my own working practice. That is, the derivation of the Jury, the restoration and development process, and two related projects: MAATI and Espiga.
Derivation and Influence of the Jury
The jury consists of myself and two other members, Évita Yumul and Yu Morishita, whose crucial pro bono participation began with the establishment of the residency program and has remained until today. With input gathered during the jury sessions, they also act as advisors in strategizing and directing the critiques. I met both Évita and Yu while studying at the Rhode Island School of Design and later visited them in Japan before returning to Colombia. It is safe to say that their interest and understanding of art, craft, and design has influenced the processes, dialogues, and works that have been developed at Campos de Gutiérrez since its very beginning.
Restoration and Development of the Building
Restoration has required multiple tasks, including recollection of waters and drainage, painting, illumination, masonry, and roofing. Development has consisted on appropriating spaces and acquiring equipment to facilitate the achievement of the processes that are required for the programs that are now taking place, such as residencies and workshops. Click here to see before and after photos of some of the restored features.
Related Projects. MAATI and Espiga.
MAATI is a collaborator project that began at Campos de Gutiérrez and is now a branch of the foundation. It is best defined as an initiative to promote ceramic practices and highlight their historic and contemporary presence in Colombia. For more information see MAATI.
Espiga is a curatorial project functions as an itinerant gallery that exhibits artworks created in the residency along with projects by local artists. Please see Espiga for more information.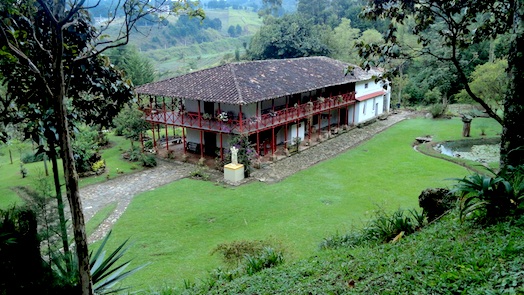 Campos de Gutiérrez, Medellín 2012.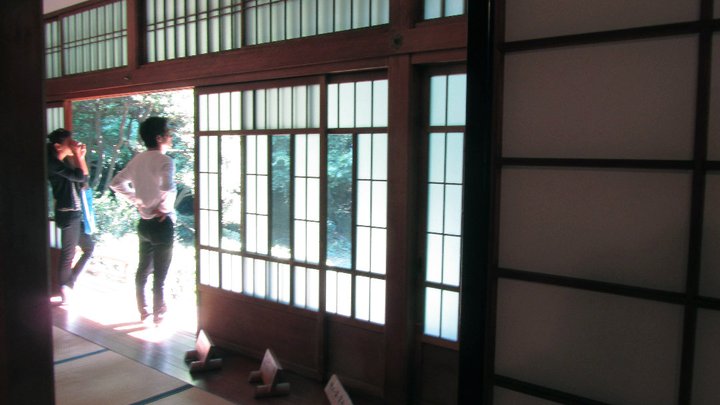 Évita and Yu, Tokyo, 2010.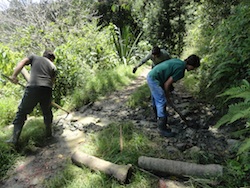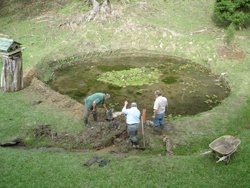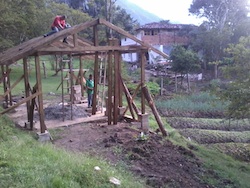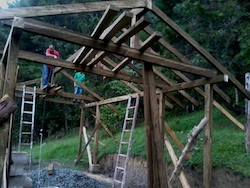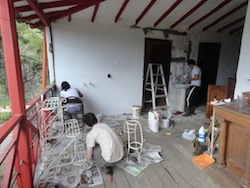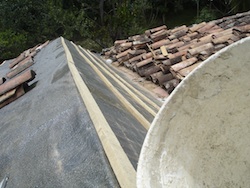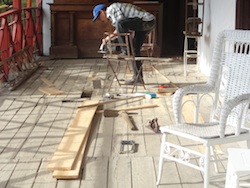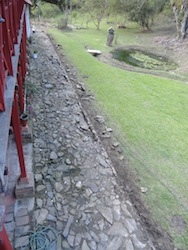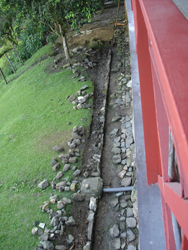 Restoration and development at the Campos de Gutiérrez physical spaces in 2011 and 2012.
Click here to see before and after photos of some of the restored features.
For more information about Campos de Gutiérrez, please visit www.camposdegutierrez.org.