Espiga
This curatorial project functions as an itinerant gallery that exhibits artworks created in the residency along with projects by local artists. Espiga is a branch of the Campos de Gutiérrez Foundation born with the intention of sourcing exhibition spaces to facilitate dialogue between local and international artists. In order to achieve this, Espiga collaborates with various cultural and artistic spaces such as Plecto Gallery, Casa Tres Patios, Por Estos Días, The Palace of Culture Rafael Uribe Uribe amongst others.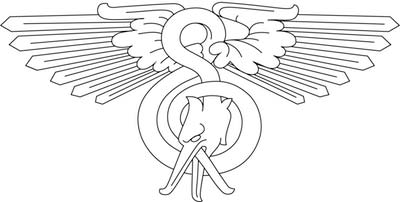 Curatorial Methodology
A Sheaf, or Espiga in Spanish, is composed of various elements like flowers or grains, linked by a central structural axis. Similarily, Espiga aims to link individual works by means of a comprehensive exhibition. The curatorial strategy is based on Walter Hopps' methodology in which the sense of character of a work of art is acknowledged and coherently worked into the central theme of the exhibition. Espiga aims to generate multifaceted exhibitions, both international and interdisciplinary, that contextualize the results of the residency with local artistic work. These cultural events are catered towards popular and specialized audiences.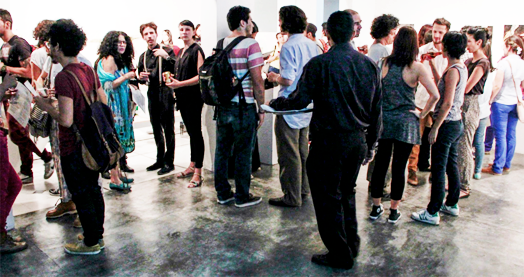 Huellas y Apariciones inauguration at Casa Tres Patios, Medellín, 2014.
To view images and more information about Espiga's past exhibitions, please visit Campos de Gutiérrez' facebook albums.
You may download a complete list of exhibitions organized through Espiga or in which Campos de Gutiérrez was involved here.