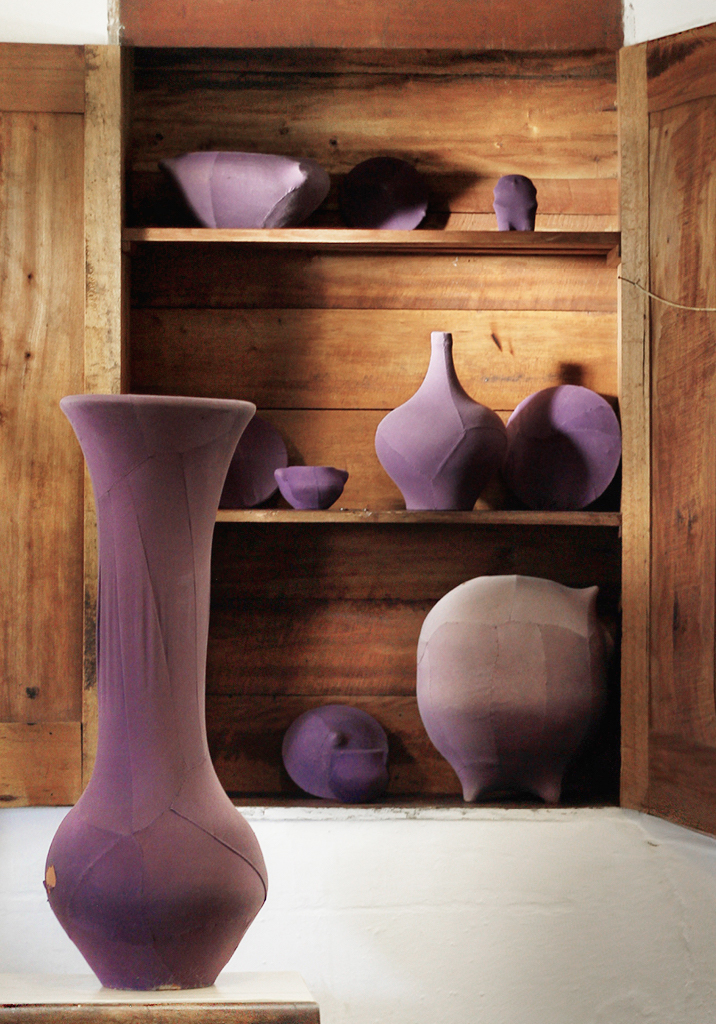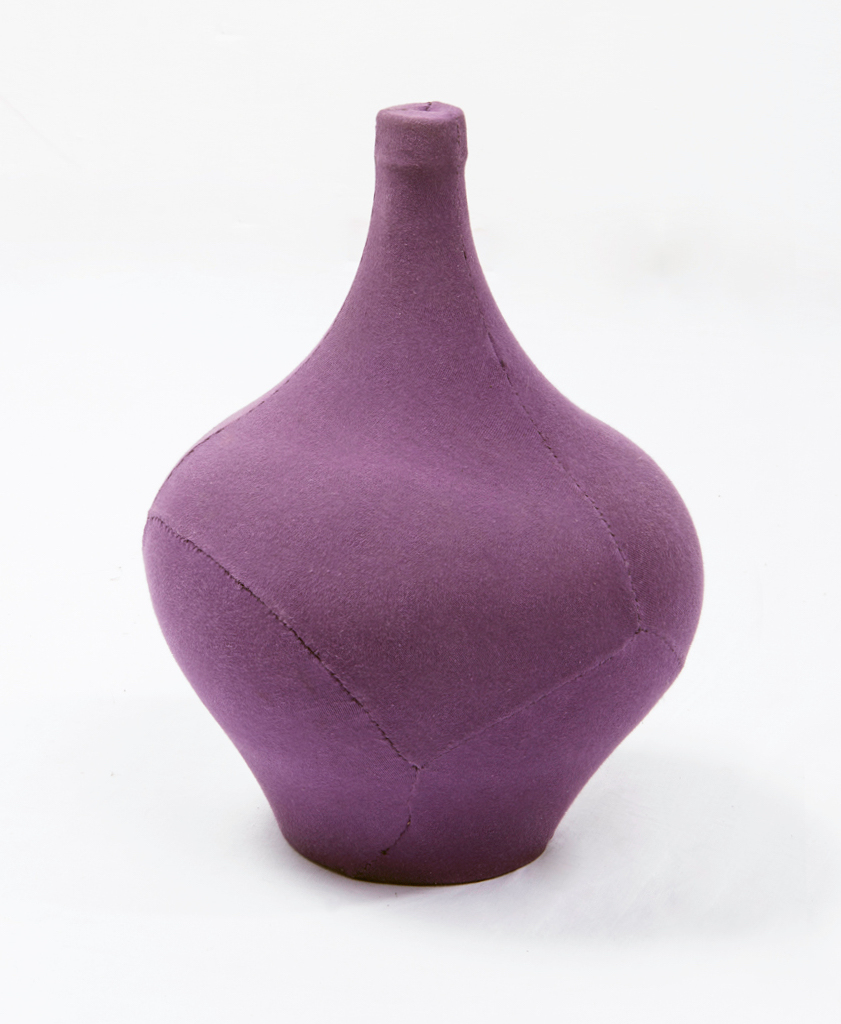 Untitled Installation (Enveloped Objects). Found objects, fabric, 11 objects of various sizes from 38.5 x 15.7 x 14.5 in, the largest to 3.1 x 5.9 x 4.7 in, the smallest. Made in Colombia in 2012.

Envelopment is a means of creating distance, it is often used for protection, preservation or aesthetic enhancement but it inevitably involves concealment. The color purple is chosen here for its connotations to status and wealth, cosmetics, penitence, death, and mourning.

This installation is composed of a collection of terracotta objects from different sources in Medellin. Here, envelopment functions as devise for mystification and unification. Fabric is stretched (and in some cases worn or torn) enough to reveal some of the material underneath.